VietNam information by cities and islands
1. HaNoi city:
Our Hanoi information section gives you all the necessary details that you'll need for a well-planned holiday in the capital of Vietnam. With a 1,000-year history, Hanoi is known as one of the most ancient capitals in the world, hosting well-preserved colonial buildings, ancient pagodas, and unique museums within the city centre along with lush parks, verdant mountains, and traditional villages in the tranquil countryside. Other attractive features of this French-colonial city include delectable cuisine, beautiful silks and handicrafts, and a unique multi-cultural society that's developed from Chinese, French and Russian influences. If you're a first-time visitor to Hanoi, having a basic knowledge of the local culture, currency, climate and public transportation prior to your holiday is essential. Therefore, we've compiled a handy travel and local information guide on Hanoi for your convenience.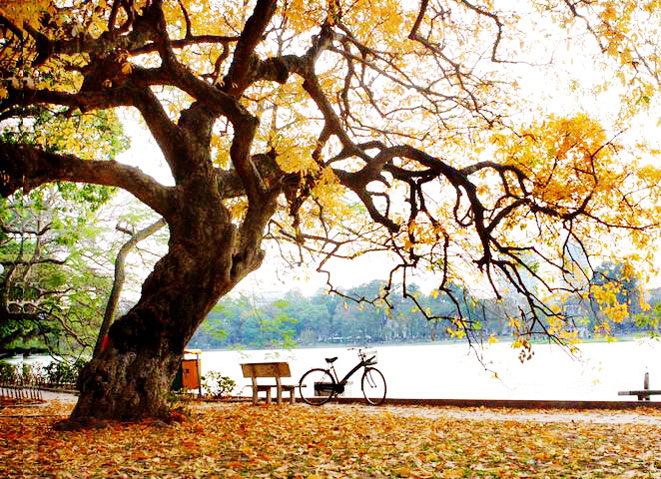 2. Da Nang city:
This Da Nang information section has all the important travel details you'd need for a well-planned vacation in this coastal city. With a west-coast location that makes for beautiful sunsets, lush mountains, and tranquil beaches, Da Nang is known as the tourist capital of South Central Vietnam.
Catering to budget levels of opposite spectrums, visitors can enjoy a wide array of Vietnamese, Asian, and western delicacies while Da Nang's nightlife scene boast swanky rooftop bars, sophisticated lounges, and friendly expat bars. As a first-time visitor, research is essential when you're planning a holiday to any foreign city worldwide. From public transport options to the best time to visit Da Nang, take a look at our compact yet comprehensive travel and local information guide.
3. Hoi An city:
One of the quietest cities in Vietnam, charming Hoi An is a must for culture buffs. Ancient buildings line the picturesque streets of the old town which are intact, having managed to avoid the ravages of war. This former tranquil fishing village is jam-packed with history and is listed as a UNESCO World Heritage Site.
Hoi An is a great place to really get up close and personal with the real Vietnam, her people and her past. The old town offers countless historical walking tours and is easy to navigate on foot or by hiring a bicycle. 12th century pagodas rest alongside locations once bustling with traders from the west in the 17th century, when Hoi An was one of Asia's most important trade ports.
Hoi An also boasts a beautiful coastline. Cua Dai and China Beach are long sandy stretches perfect for diving and windsurfing, with golf courses also close by. Hoi An is rapidly becoming a hot spot on the tourist trail but nevertheless has retained a certain air of serenity.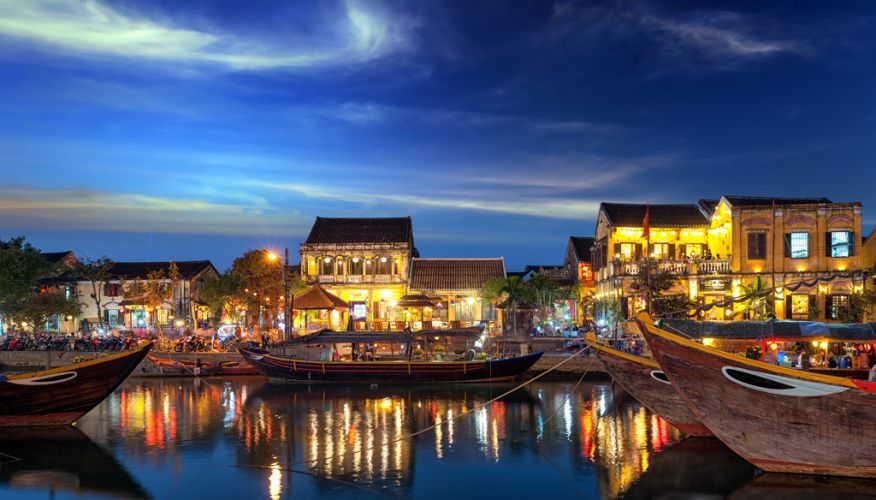 4. Nha Trang city:
Our Nha Trang information section comprises of important travel aspects you may need for your holiday in the beautiful coastal town. Alongside Hanoi and Ho Chi Minh City, Nha Trang plays a significant role in Vietnam's tourism industry as it offers a six-kilometre stretch of beautiful coastline with white sandy beaches, an abundance of marine life and thriving reefs, as well as lush mountain ranges.
As with any foreign cities worldwide, research is essential when you're planning a holiday to a place which you've never been to before. From ways to get around the city to weather conditions, take a look at the pages below to ensure that you have a fulfilling Nha Trang holiday.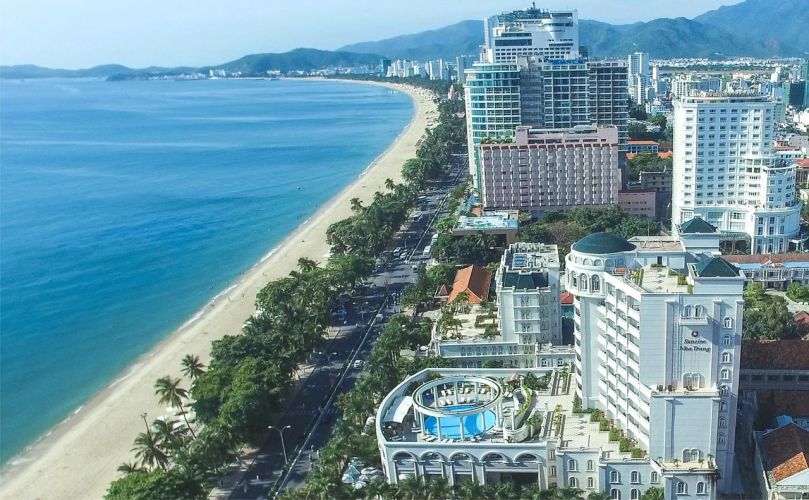 5. Phu Quoc city:
This Phu Quoc Island information section has all the important travel details you'd need before enjoying your tropical holiday. Best visited between November and March, Phu Quoc Island's expansive beaches such as Long Beach and Ong Lang are suitable for recreational activities such as swimming, snorkelling, and scuba diving. Phu Quoc Island is also teeming with sightseeing opportunities such as traditional villages, expansive nature parks and Buddhist pagodas.
Meanwhile, dining options aren't just limited to fresh seafood and Vietnamese street food, but also comprise hearty American fare, French fine-dining, and Asian delicacies. As with any foreign cities worldwide, research is essential when you're planning a holiday to a place which you've never been to before. From ways to get around the city to weather conditions, read on for our comprehensive travel and local information guide of Phu Quoc Island.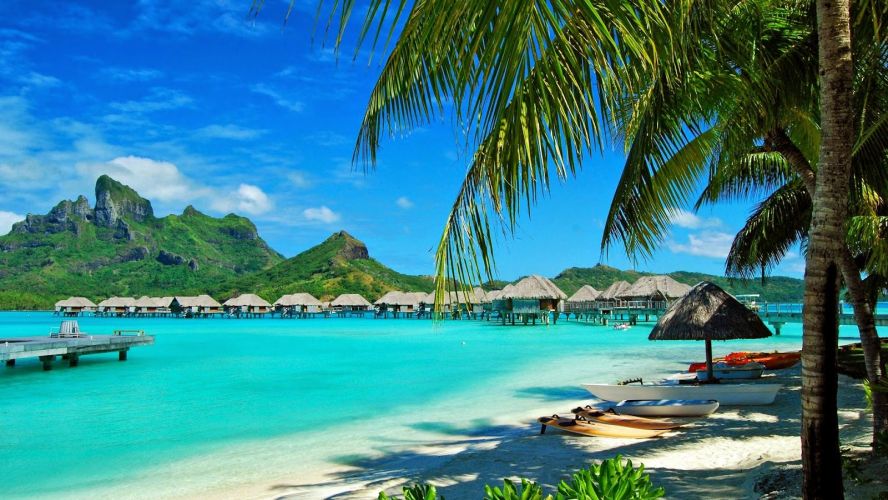 6. Ho Chi Minh city:
Our Ho Chi Minh City information section has all the necessary travel details for a well-planned vacation in this unique city. Also known as Saigon, Ho Chi Minh City (HCMC) is the business and financial hub of Vietnam with a colourful history going back hundreds of years, resulting in a myriad of attractions, restaurants, and hotels as well as a vibrant nightlife and shopping scene.
As a first time visitor, having prior knowledge of the local culture, currency, climate, and public transportation is crucial for a worry-free holiday in Ho Chi Minh City. With that being said, we've compiled a handy travel and local information guide on Saigon for your convenience.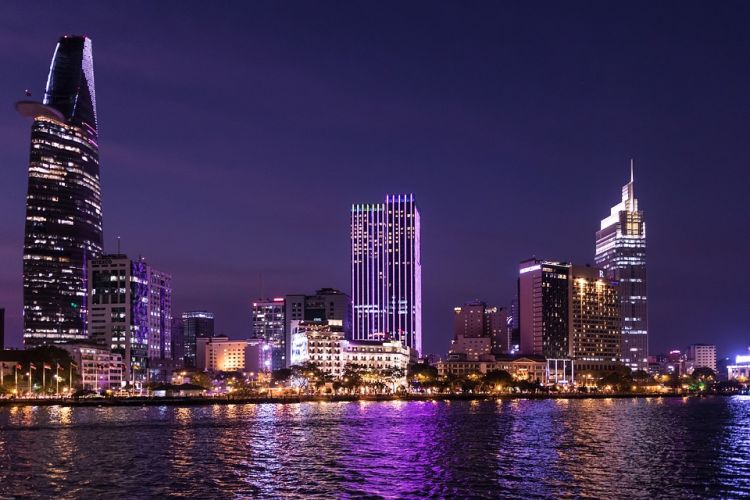 7. Phan Thiet - Mui Ne city:
About 200 km north of Ho Chi Minh City are Mui Ne and Phan Thiet. Together, these traditional fishing villages are fast becoming a popular leisure destination. Resort-style developments have been rising along the coastline, though so far the lives of the fishing communities remain unchanged and Mui Ne's long beach is quiet and serene, great for walks, jogging and spectacular sunsets.
Phan Tiet, which is rather larger, is famous for its fish sauce, an ingredient in most Vietnamese dishes. It, too, has a beautiful beach. There is a wide range of accommodation, and restaurants offer a huge selection of seafood at very affordable prices. There are golf courses, beautiful pagodas, spectacular red and white sand dunes, and a variety of water sports.
8. Ha Long Bay:
Halong Bay is a beautiful natural wonder in northern Vietnam near the Chinese border. The Bay is dotted with 1,600 limestone islands and islets and covers an area of over 1,500 sqkm. This extraordinary area was declared a UNESCO World Heritage Site in 1994. For many tourists, this place is like something right out of a movie. The fact is that Halong Bay features a wide range of biodiversity, while the surrealistic scenery has indeed featured in endless movies.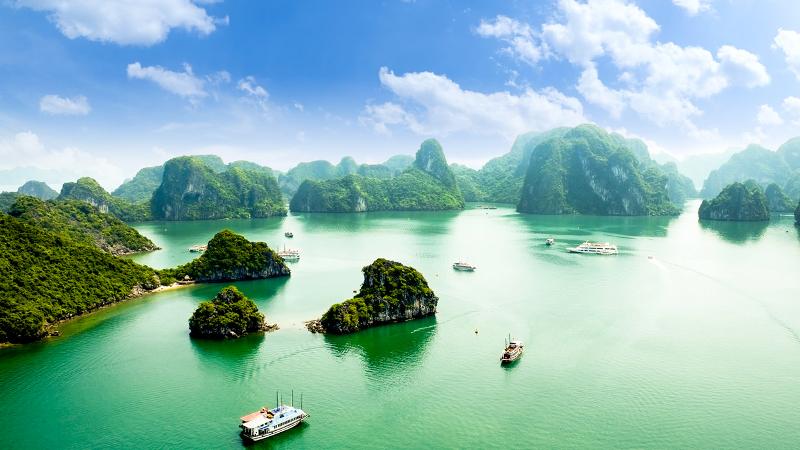 9. Hue city:
The ancient city of Hue (pronounced 'whey') in central Vietnam was the capital of Vietnam during the Nguyen Dynasty at the beginning of the 19th Century, and during the Vietnam-US war some of the most intense conflicts occurred in this region.
One of Hue's main tourist attractions is the spectacular riverside Hue Citadel or Royal Palace of the Imperial City, built according to the practices of 'feng shui'. Such is Hue's historical significance that it is recognised today as a World Cultural Heritage Site by UNESCO.
Although Hue is not strictly a coastal city, beach lovers will not be disappointed as there are several good beaches like Thuan An, less than 15 minutes away – you can even cycle there! In short, Hue is a perfect location to explore the cultural heart and soul of the Vietnamese people while still having easy access to the beach.
Under an hour away there are several more beach options. The likes of Lang Co and Canh Duong Beach are perfect for day trips. Just over 650km south of Hanoi and almost 1,100km north of Ho Chi Minh City (Saigon), Hue is well served by all forms of transport – including bus, rail and air.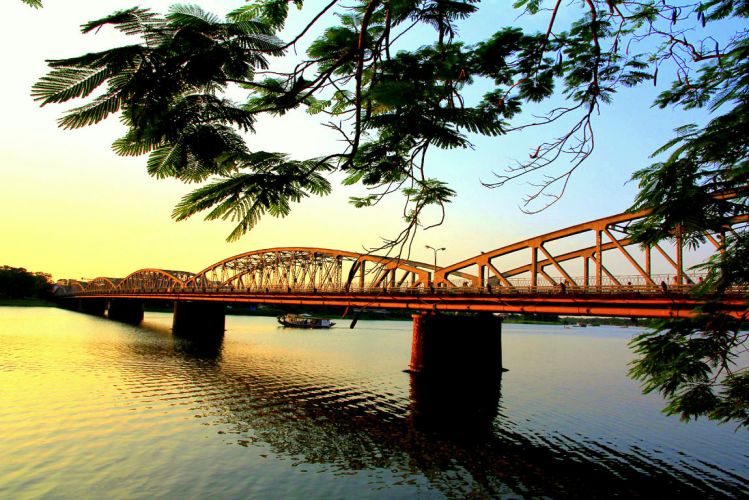 10. Vung Tau and Con Dao Islands:
An old port, Vung Tau has been the premier beach resort in southern Vietnam for most of the 20th Century, and was the first area of Vietnam to become a popular vacation and health destination for tourists. The 16 Con Dao Islands (Côn Đảo), make up an archipelago which contains a National Park, but the main island was also once the site of a French-run prison for Vietnamese involved in the independence movement. Con Dao's beaches are generally shaded with evergreen trees, and the islands also boast lush forests. They are located about 230km from Ho Chi Minh City and 180km Southeast of Vung Tau.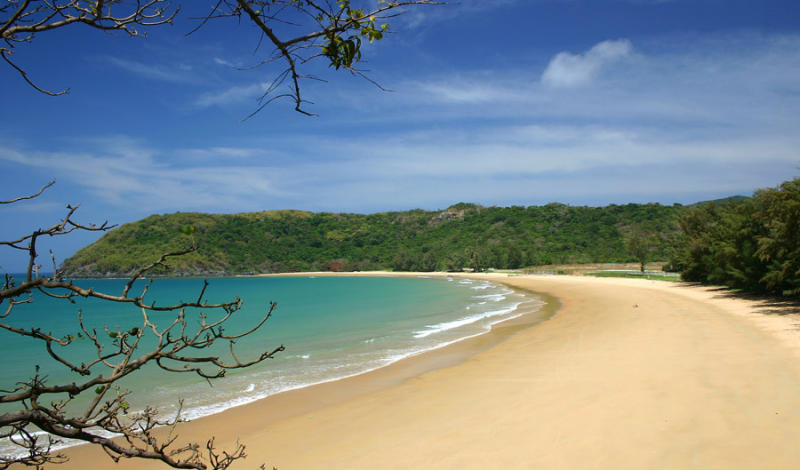 11. Da Lat city:
The hill town of Da Lat has long been the most popular location in the region for getaway holidays since French colonial times. Many people call it 'Le Petit Paris' and the town even features a mini-replica Eiffel Tower in its centre! Situated on a plateau 1,500 metres above sea level, this retreat town offers a good change of atmosphere with a refreshingly cool climate while other cities in Vietnam can be very hot and humid especially during summer.
Trousers and jumpers are needed if visiting Dalat from November to around March as temperatures hover at about 10°C. Da Lat is famous for its wide variety of flowers, vegetables and fruit from its surrounding farmlands as well as countless nature sites; its beautiful landscape, evergreen forests and minority villages.
The area's main sources of income are from agriculture and the tourism industry but the city is also very proud of being an education centre that produces multi-field professionals each year including doctors and architects (Dalat University alone has more than 13,000 students). Therefore there's a good chance that visitors will meet with young, enthusiastic and friendly Vietnamese from every corner of the country here.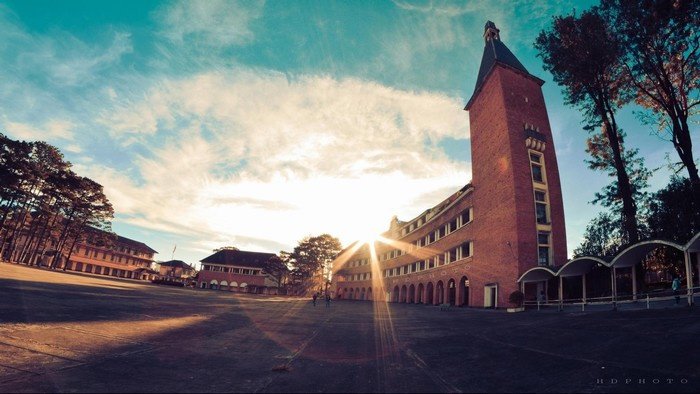 12. SaPa city:
Sapa is a town in Lao Cai Province in Northwest Vietnam close to the Chinese border. It is located about 350km Northwest of Hanoi. Here is where one will find the Hoang Lien Son range of mountains, which includes Fan Si Pan—the country's highest peak.
This quiet Vietnamese town is home to a population which consists mostly of minority groups. There are five main ethnic groups in Sapa: the Hmong, Dao, Tay, Giay and Xa Pho. It is said that Sapa was first occupied by the first four groups, since the Vietnamese from the lowlands (better known as the Kinh) did not colonise the highest valleys.
It was only when the French arrived in Tonkin in the 19th century that Sapa was acknowledged and included on the national map. The site where Sapa would be became a key location for the French military as well as missionaries. It was also only in 1993 that Sapa became accessible to many, as this was the year its doors were opened to tourists.