10 Most Amazing Landscapes in Viet Nam
1. Ha Long Bay:
Ha Long Bay is arguably Vietnam's most recognised landscape, boasting over 1,600 limestone islands and islets. Located in northern Vietnam, the UNESCO-listed bay features a wide range of biodiversity, while the surrealistic scenery has been featured in plenty of films throughout the years. Needless to say, it's a must-visit for any first-time visitor to Vietnam. The best way to get to Ha Long Bay is by car, minibus or joining a day tour from Hanoi, located only 170km away. While overnight stays on a traditional junk are popular options, you can also opt for an exhilarating seaplane trip from Hanoi to Ha Long Bay.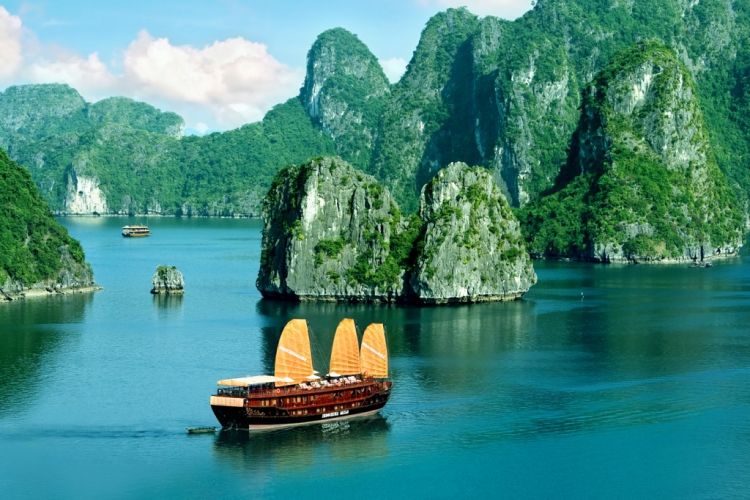 2. Son Doong Cave:
Son Doong Cave is known as the world's largest natural cave, housing many limestone grottoes, stalactites and stalagmites. Set within Phong Nha-Ke Bang National Park (about 500km south of Hanoi), the cave is a must visit for adventurous travellers looking to explore one of Vietnam's natural gems during their holiday. Son Doong cave was first discovered in 1991 by a local named Ho Khanh, followed by a team of British cavers lead by Howard Limbert in 2009. With sections reaching up to 200 metres high, Son Doong Cave also spans 9 km in length, making it about two times bigger than Malaysia's Deer Cave. The cave is also home to a variety of wildlife, including monkeys, bats and flying foxes.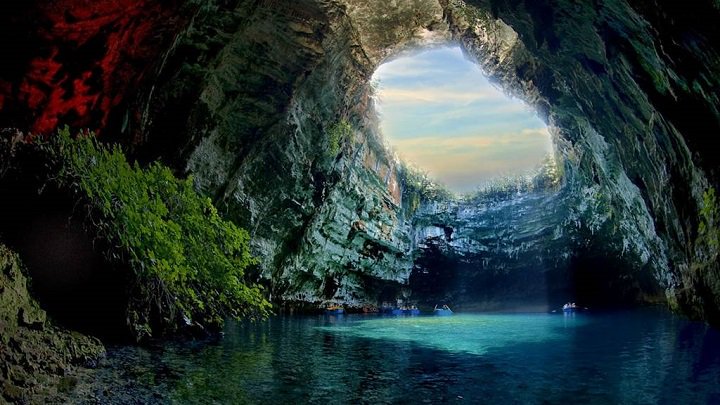 3. Con Dao Island:
Con Dao Islands comprises 16 uninhabited islets just off the southern coast of Vietnam, each of which offering expansive beaches shaded with evergreen trees. The main island was once the site of a French-run prison for Vietnamese involved in the independence movement, but today it's a popular spot for snorkelling, swimming, and diving. The more remote Con Dao Islands are also renowned turtle breeding sites, so if you're visiting between June and September, you may even get a chance to watch turtles laying their eggs.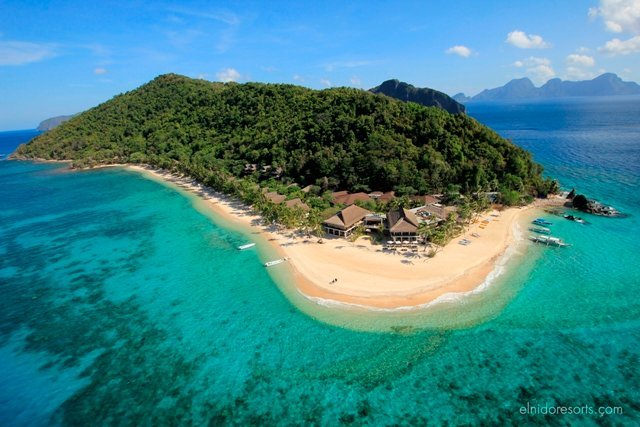 4. Sand Dunes of Mui Ne:
The Sand Dunes of Mui Ne are popular not only for their picturesque landscapes, but also for offering fun-filled activities such as sandboarding, kite flying and quad-biking. You can find plenty of tour operators in Mui Ne that organise daytrips to these Saharan-like red and white sand dunes, while plastic sheds are available for rental at affordable prices. Just be sure to check on the price and agree on it beforehand. The best time to visit the Mui Ne Sand dunes is either early in the morning or late afternoon as it can get very hot during the day. Be sure to wear sunscreen and drink plenty of water during your visit as well.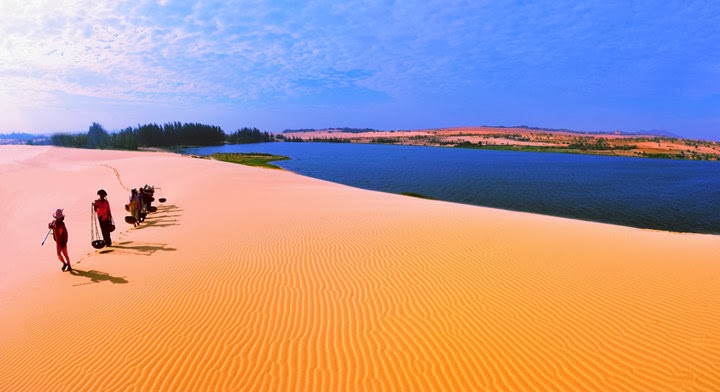 5. Fansipan Moutain (SaPa):
Hiking Sapa's Fansipan Mountain may require a good level of fitness, but you'll be rewarded with breathtaking views of mountain ranges and countryside within north-western Vietnam as well as glimpses of Yulong Mountain in China. Located 9 kilometres southwest of Sapa Village, three-day to five-day hiking excursions are available between October and March, where you'll pass through hill tribe hamlets and dense forest trails, followed by a 2000 metre-tall climb to the top of the mountain.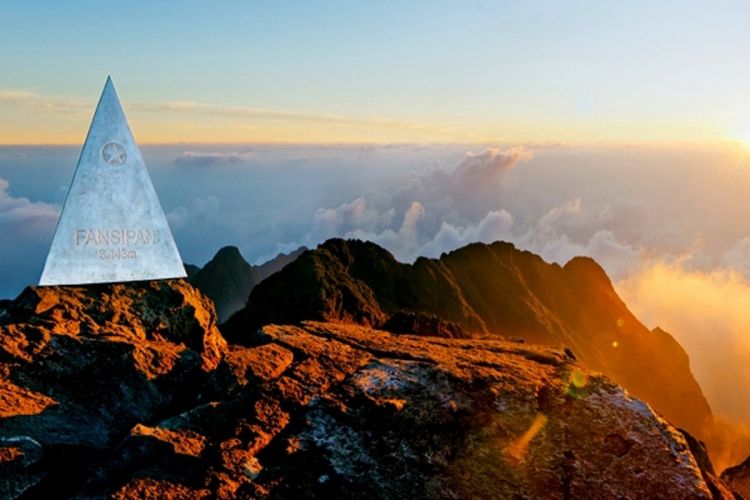 6. Cuc Phuong National Park (Ninh Binh Province)
Home to thousands of endangered flora and fauna species, Cuc Phuong National Park is Vietnam's largest nature reserve. Set within the Ninh Binh Province, there are dozens of hiking trails within the forest, with guided tours available at USD 25 upwards. The park also houses the ethnic Muong hill tribe, where you can visit traditional stilt houses, waterwheels, bamboo rafts, and expansive rice terraces.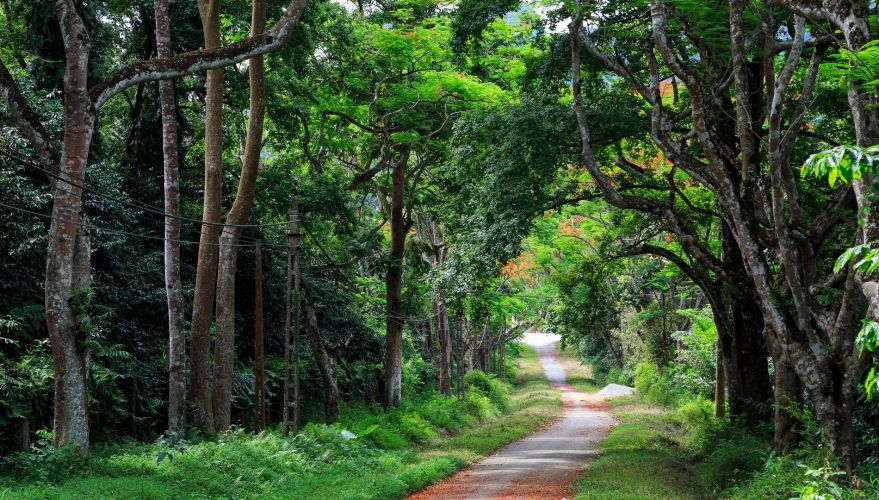 7. Tram Chim National Park (Dong Thap Province)
Located within Dong Thap Province, Tram Chim National Park is a must-visit for avid bird enthusiasts and wildlife photographers. Between late December and early May, over 60,000 birds (particularly the sarus cranes) fly to Tram Chim every year and the best way to see them is by taking a boat through the park. There are three boat routes available, with the shortest route (45 minutes) priced at VND500,000 per boat and the longest (2½ hours) costing VND800,000 per boat. Visitors can enjoy various activities during off-peak seasons, including cycling, trekking, rice harvesting, and fishing.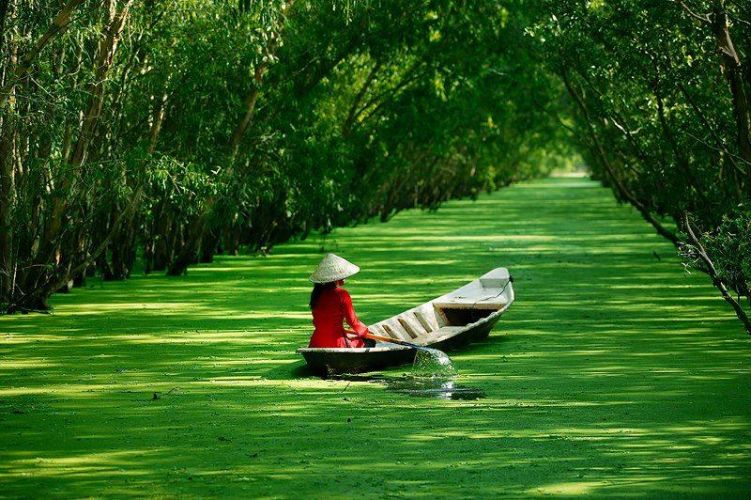 8. Thac Bac Waterfalls (Silver Falls)
Surrounded by lush greenery, natural caves, and rock pools, Thac Bac Waterfall is a 200-metre-tall waterfall located about 11 kilometres west of Sapa Village. Also known as Silver Falls, the cascading waters originate from the summit of Lo Sui Tong Mountain, resembling a white dragon from a distance.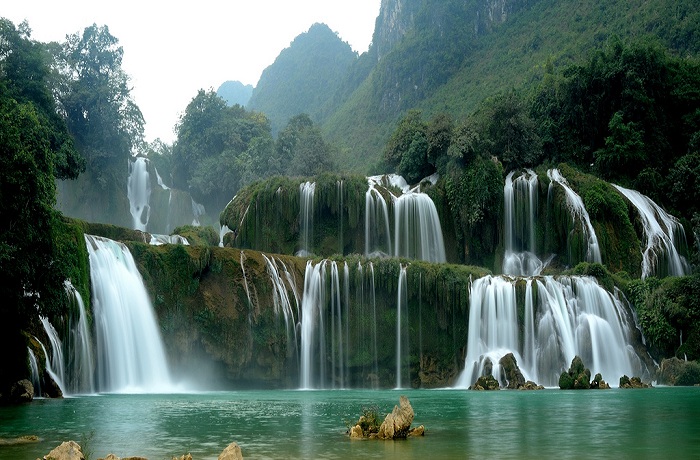 9. Mekong Delta:
Mekong Delta consists of several river canals flowing through the southern region of Vietnam. Locally known as The River of the Nine Dragons, the 15,000 square-metre delta is lined with riverside villages, Buddhist shrines floating markets, fish farms, and rice plantations. Great for travellers looking to explore a more traditional part of Ho Chi Minh City, daytrips to this natural attraction are available at various price points, often including stops at prominent villages such as Ben Tre, My Tho, and Cai Be.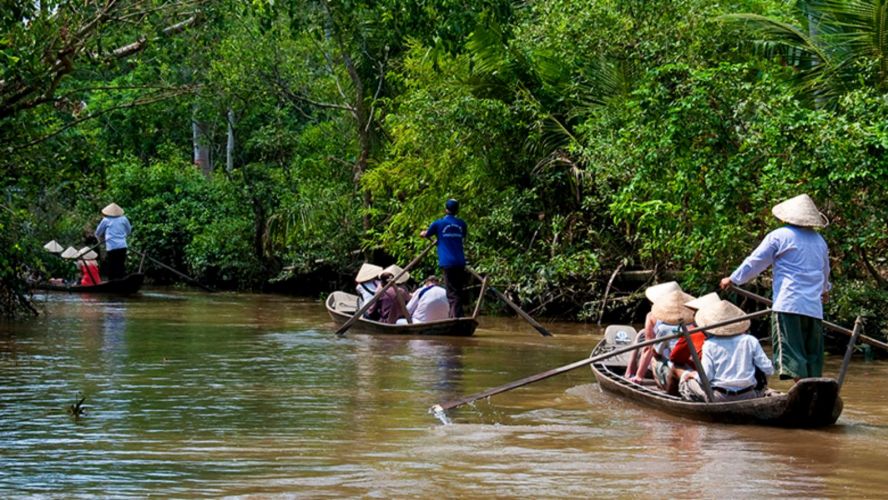 10. Ba Vi National Park:
Ba Vi National Park, located 58 kilometres west of downtown Hanoi, is famed for its three-peaked mountain that juts steeply up into the sky. Featuring numerous forest trails, natural hot springs, and slopes between three mountain summits, the park offers a great escape from the city with fresh air and an atmospheric backdrop of clouds, rainforest, and an array of wildlife. There's also 11th century Bach Ho Temple at the top of the highest summit, overlooking the surrounding countryside.